Team
interview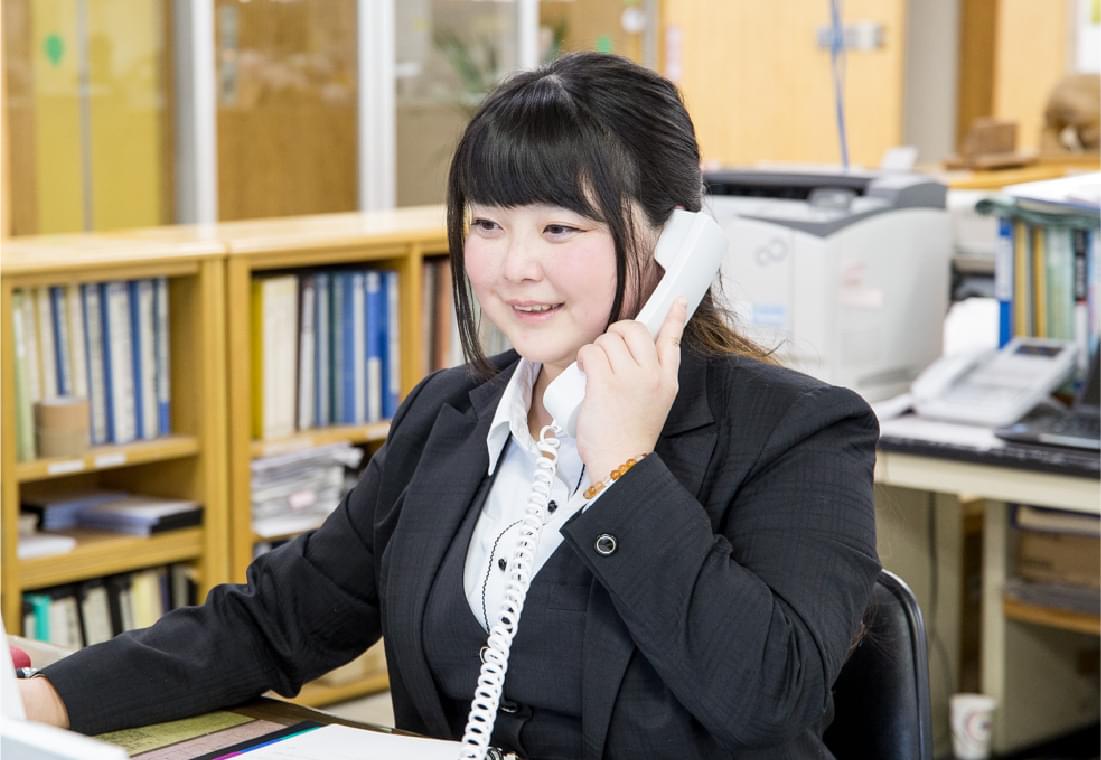 RINA OMACHI

8th year in company
Sales
Growth comes from being given responsibilities.

In the sales department, I am responsible for overseas customers. I handle everything from ordering to shipment of the parts used in the machines we deliver. Specifically, this involves creating estimates, accepting orders, coordinating with the manufacturing department, making arrangement of international courier and ship, and issuing delivery statements and invoices. As I have gained experiences, my responsibilities have increased and my motivation has increased. I started English lessons to help me interact with overseas customers and I have been able to gain the skills required for my work through workshops, seminars, and e-learning. Right now, I am taking an e-learning course to gain new knowledge. I want to continue polishing my skills in order to share the appeal of Meinan products with our customers.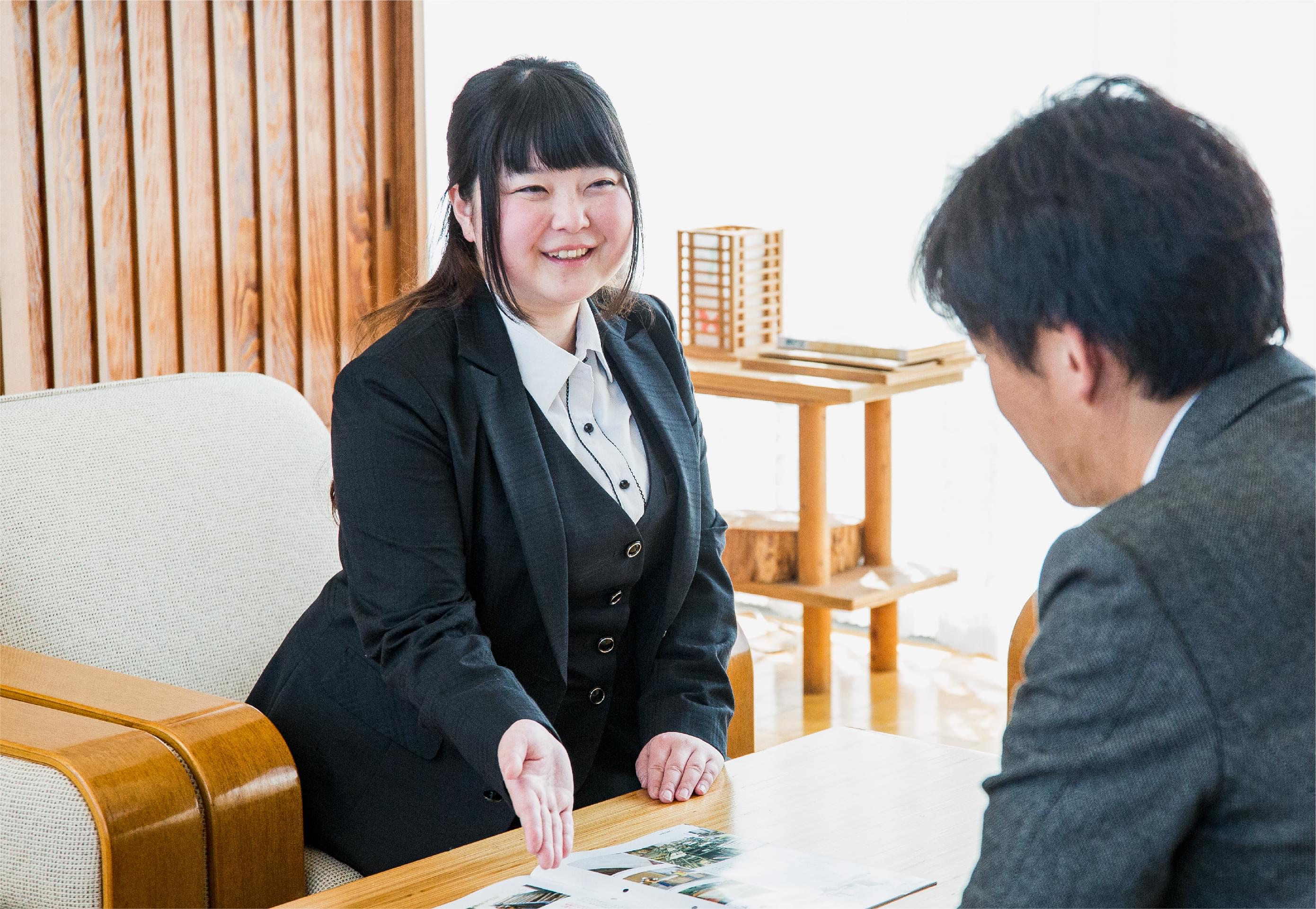 Listening to customers and understanding manufacturing is also an important part of the job.

Prior to joining the company, I imagined the position largely involved deskwork. However, I actually have numerous opportunities to be outside the office. This includes a variety of opportunities, from going to meet customers to touring partner companies and attending exhibitions. Particularly memorable is my visit to a customer plywood factory. I was able to see how our machines are used and the processes involved in creating products. Also, I was able to directly hear what the opinions of the workers who use our machines. These experiences have been valuable opportunities to reevaluate my own work and have increased my own motivation. A great appeal of this company is the environment that proactively encourages women to go out and engage in our work. Many female employees return to their work after taking maternity and childcare leave.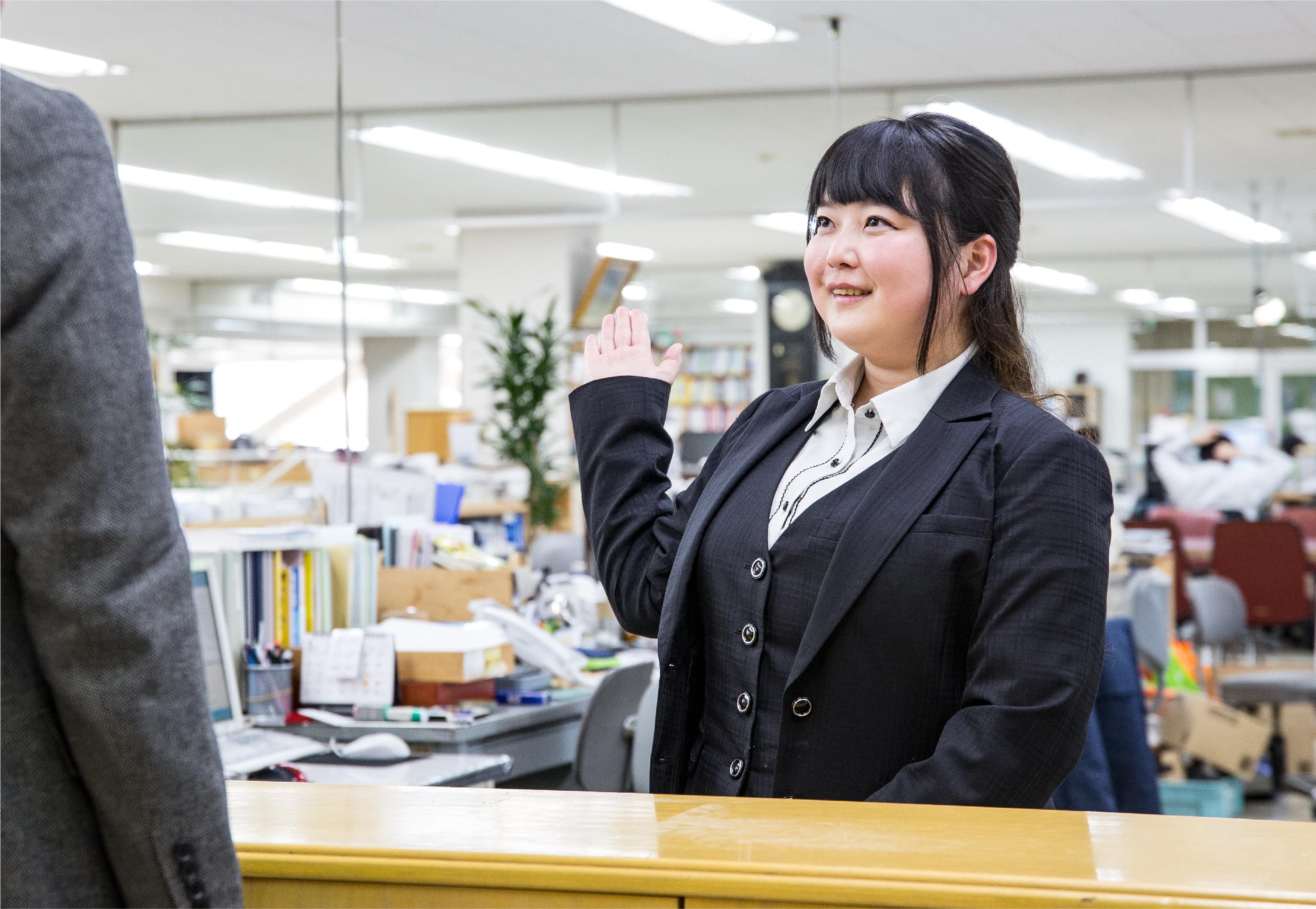 No. 6 in general election.
This valuable experience is an asset.

Meinan has an organization called the Hitomi-kai. This organization plans and oversees things like new employee welcoming receptions and employee trips. The company hold a general election involving all company employees with the top 6 becoming members of the Hitomi-kai. I had the honor of serving on this organization for 4 years. It is difficult to plan and implement original events but, on a positive note, this is a valuable experience that not everyone can have. That work helps the company culture and promotes motivation. Growth is possible with effort. This is the message in The Odd Company, a book written about Meinan Manufacturing Works. I always focus on improving my understanding at work, meeting the needs of our customers, and working towards smooth internal communication. I am confident efforts in these areas will lead to the personal growth.